Letter to our Customers & Partners | Katsam's update on COVID-19
Dear Customers and Partners,
Helping our customers and partners to boost their business and take advantage of technology in times of massive transformation is core to who we are.
Yet today we find ourselves dealing with an unprecedented situation. The COVID-19 (coronavirus) pandemic has been dynamic and intense for all of us in the past weeks. We have been asking questions which would have seemed unthinkable just a few weeks ago. How will our kids stay connected to teachers? How can I best protect my teams? How do I keep my business running and productive?
Every customer and government official I've spoken with is looking for answers to these questions, as well as support on how to proceed. With so much confusion out there, I wanted to share with all of you the real-time actions we are taking at Katsam and how we are supporting others.
Aligning with public health authorities
We have a team dedicated to our response to this pandemic and have Business Continuity Plans to ensure the continuation of services. We are closely monitoring updates from the Centers for Disease Control and the World Health Organization regarding COVID-19. We will continue to seek guidance from these agencies, public health officials and government agencies on an ongoing basis.
Supporting Our People
Our first priority has been to help our customers and partners around the world to keep their teams safe. One way to do this, according to medical professionals, has been to encourage social distancing. Like many of our customers, we have implemented work from home policies to limit our employees' exposure, but it's been crucial to do this without compromising the ability to remain connected, productive and work securely. To get customers up and running quickly, we have planned a complete business continuity plan, we've covered few extra milestones in past few weeks to cope with the effect of productivity of work from home also we've tried more that have kept newly remote workforces running productively.
Regardless of how complex the situation is, you have my full support to do the same for you. The situation we're all dealing with will likely have a lasting effect on the way we connect with each other and get things done going forward, and we have great teams to help you rapidly scale that effort.
Assisting our employees
We are in continuous communication with our employees reminding them about the importance of good hygiene, providing them with health education and support whenever needed. Employees who feel ill have been told to not report to work and we have specific quarantine and communication procedures in place should an employee be diagnosed with COVID-19 or is asked to self-isolate by a public health authority, and to provide comprehensive benefits to support them.
Supporting Our Business Continuity
Thousands of people rely on Katsam, our technology, our partners and our people every day, so we have given business continuity a lot of consideration over the years. Since the start of the pandemic, we have made our advice on remote business continuity more widely, which gives you access to a number of best practices we employ ourselves and with customers. I hope you find this resource useful.
What's more, over the last few months, our creative, marketing, branding, customer support, and IT teams have been preparing for this pandemic. The dynamic situation has certainly caused unpredictability, as I think we all have experienced, but our IT team have been working on setting up a remote support system for flawless continuity of your business and also to cover extra milestones on running projects to be ahead in time also our marketing team have been working to create extra marketing content to support your business on social media for at least 15 days in advance.. Our teams are managing contingencies on a daily and even hourly basis, and I am confident that you will have access to the equipment and connectivity you need to combat and contain the coronavirus and stay productive.
What we ask of you
We are taking every precaution to ensure the safety and health of our communities, but we need your help. Katsam has been known for its flawless service and reporting but in this situation of emergency if you are experiencing any deficiency in service, quality or reporting. I encourage you to consider it and report directly on cmd@katsamgroup.com rather than being panic or complaining any of Katsam's Employee.
As always, thank you for being a customer and for your continued trust as we manage through this time together.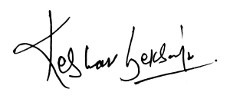 Keshav Seksaria
Director, Katsam Group